The mission of Ben's Bells is to teach individuals and communities about the positive impacts of intentional kindness and to inspire people to practice kindness as a way of life.
If you know someone who inspires kindness within the Greater Tucson, Phoenix or Connecticut community, nominate them for a Ben's Bell! CLICK HERE: [bensbells.org]
Jean Fedigan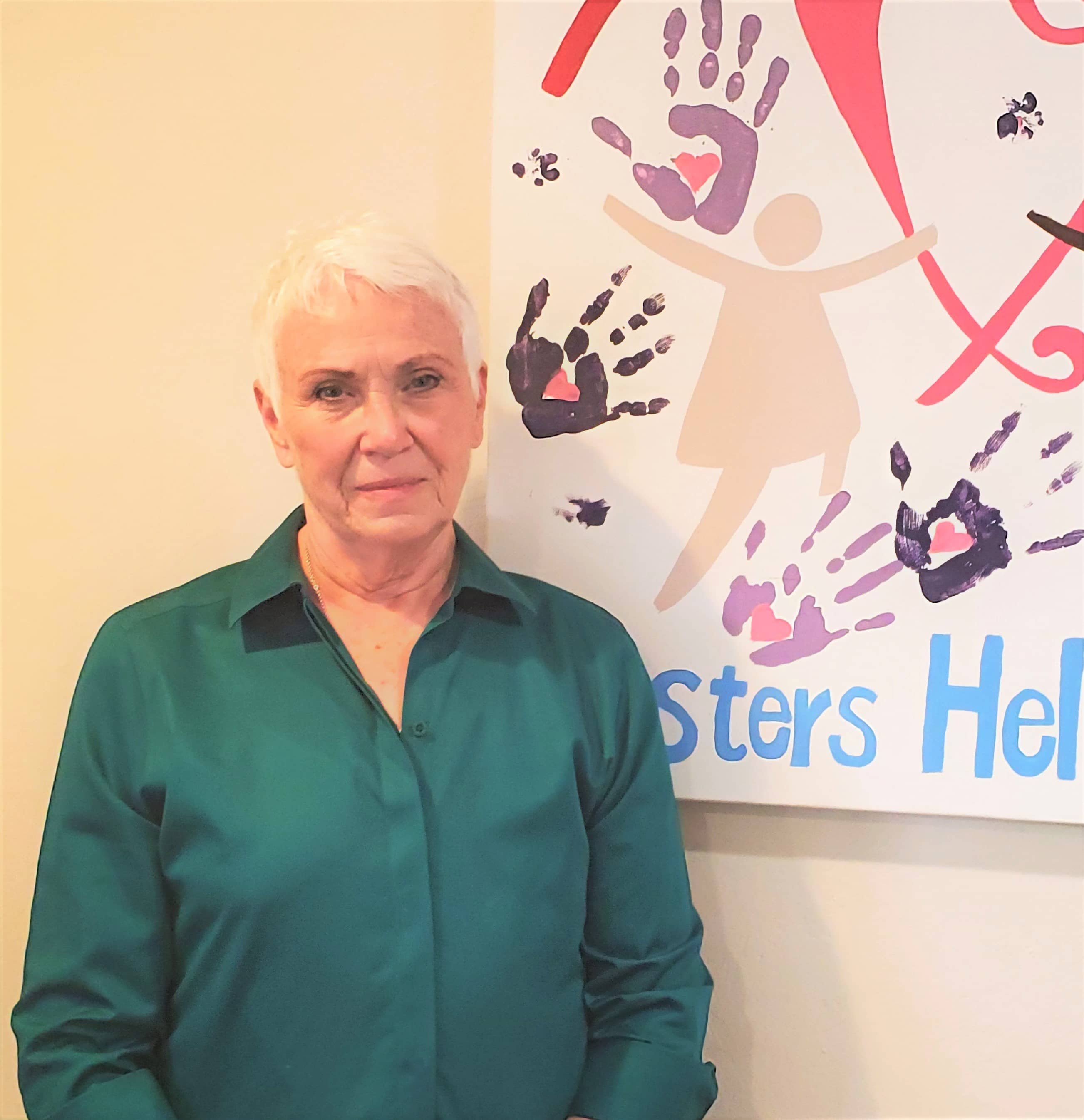 Meet Jean Fedigan, this week's Ben's Bells Virtual Bellee! Mary Ann Martin nominated Jean for her work with Sister José Women's Center.
 Jean Fedigan was volunteering on the Soup Patrol delivering soup to the homeless in the winter. There was a man that was showing the men the way to the men's shelter. She asked him where do the women go. He said there was no women's shelter. She went home and the next day she started working on putting a women's shelter together. That was ten years ago. Today there is Sister José Women's Center.
Therefore, I would like to nominate Jean Fedigan for a Ben's Bell. She is the CEO for Sister José Women's Center. She started from nothing and grew over the ten years not only as a women's shelter but before COVID 19 she had El Rio come in to give them health exams, dentists volunteers to check their teeth, Goodwill to help with jobs, and the center furnishes meals as well. Recently when I went to deliver clothing and supplies to her I saw the women lining up with masks, social distancing, and waiting for their meal. They carry with them everything they have in the world. Their carts were parked across the street from the Center. Currently, because of COVID she can only offer meals and clothing and bathroom supplies. The shelter has a wonderful group of volunteers as well.
Julie Wren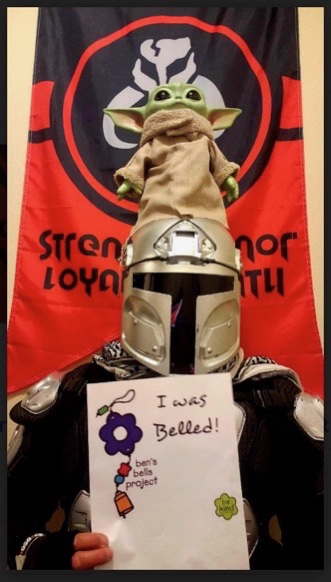 Meet Jula Wren, this week's Ben's Bells Virtual Bellee!  Christina Harris and Rachel Mosher nominated Jula Wren for showing kindness as the Mandalorian of Tucson.
"Jula Wren is a Tucson Mandalorian. You may have seen Jula riding around town on his motorcycle or helping people at a grocery store. He's a father, an Iraq War Veteran, and yes, Tucson's very own Mandalorian doing a wonderful thing by dressing up and giving kindness to those he sees. He goes above and beyond to put smiles on kids', and adults', faces. He drives on his motorcycle and puts in his own money to buy gift cards of ice cream to pass out to the kids. I've started helping out by making T-shirts with him on it to pass out to the foundlings! Another lady makes cookies so he can keep kindness going. He's had some people making small donations from out of state, to see him make more smiles on people!!! Anything to keep kindness, we really need it! He has made many foundlings very happy! Let's put at smile on his face even though we can't see it❣️Kindness! This is the Way! I believe that he deserves something for him! -Christina Harris
"Jula the Mandalorian of Tucson spreads kindness and happiness all over Tucson. He is only contacted through Facebook, and remains anonymous while he rides around town dressed as the Mandalorian. He recruits "foundlings" and teaches them that "this is the way." Using donated goods and his own money, he gives kids wonderful patches, stickers, and gifts cards. He builds relationships with his foundlings and keeps in touch with them. He spent this Saturday afternoon chatting with my 9 and 13-year-old kids and our learning pod about how cool science and engineering can be. Then he spent some time playing with them (he's great on a long board, too!) before speeding off on his really cool motorcycle. He doesn't ask for thanks, but deserves so much thanks for spreading smiles and kindness all over town." -Rachel Mosher
John Merten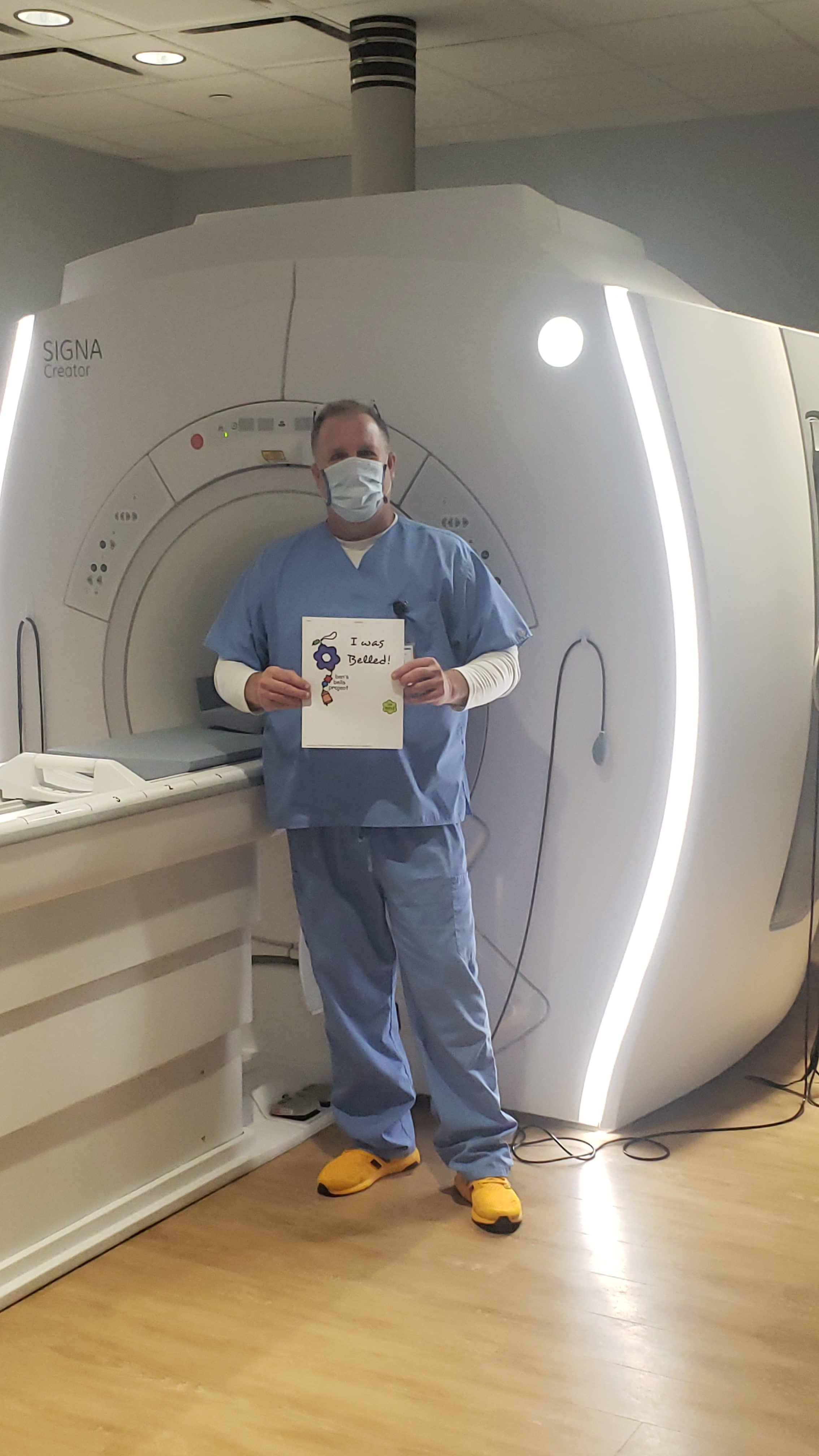 Meet John Merten, this week's Ben's Bells Virtual Bellee! Rebecca J. Linville nominated John for helping families around the holidays.
 I don't know my nominee and that is what makes him even more special. This is what I do know: Mr. Merten has been helping needy Tucsonans every year at Christmas for the last 10 years. This year, I was lucky enough to be chosen. We met at Target where he bought my daughter clothes and gifts for a Christmas that she would otherwise not have. He spent time shopping and talking with me. He also gave me a gift card for food and some cash to help me make ends meet. Not only is Mr. Merten generous, he has a heart for helping people. You see, he had just finished working 18 days straight at a local hospital. He spent his first day off in 18 days helping me. I am moved by his kindness and dedication to his community. He said that helping a family have a merry Christmas is his favorite part of the holiday season. Please give Mr. Merten a Ben's Bell as he embodies intentional kindness as his way of life.
Doug Levy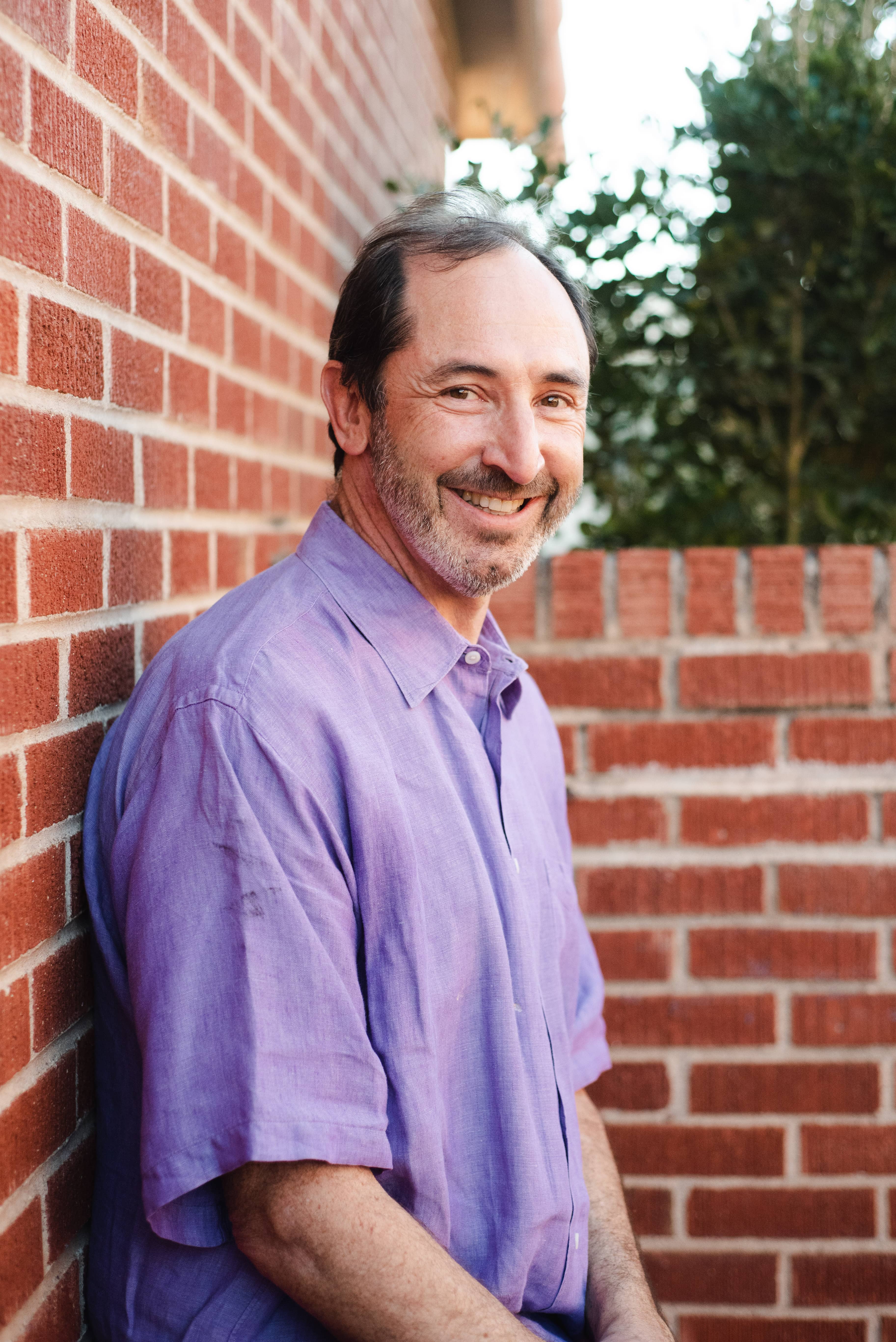 Meet Doug Levy, this week's Ben's Bells Virtual Bellee! Nominator nominated Doug for helping to feed the community through Feast.
"Doug Levy, Owner and Executive Chef of Feast restaurant, has dealt with the COVID crisis with unparalleled generosity, authenticity and unselfishness. The pandemic has been devastating to the restaurant community, but Doug has kept his restaurant family together as much as possible while developing creative ways to reach his customers with hub deliveries on every side of town. Most importantly, Doug has avoided the "poor-me's" by tirelessly sharing his delicious culinary creations with first responders and those less fortunate with "Donation Runs." Nonprofits like CODAC, Primavera Men's Shelter, the Sister Jose Women's Center, and Youth on Their Own, and many hospital staff throughout Tucson have benefitted. Over the course of the pandemic, they've fed 4,774 people; and for every 250 meals that Feast customers donate, Feast donates another 50. Doug has dealt with supply chain mishaps, making payroll, logistical challenges, and economic misfortune with grace and generosity, and well-deserves this Belling!" -Ellen Hull
"A headline in the Arizona Republic recently stated: 'As Arizona (COVID-19) cases surge, health care workers suffer from "emotional exhaustion."'
Our front-line health care hospital workers have endured months of long hours, shortages of beds, co-workers and themselves becoming ill from Covid, and they are suffering from burnout, exhaustion, and a crushing emotional toll.
This is an unprecedented time, and our frontline hospital workers need, and can really use, some unprecedented kindness. Executive Chef and Owner of FEAST, Doug Levy, and his staff have been delivering tons of kindness and are truly deserving of special recognition.
Chef Doug and the restaurant staff at FEAST have been cooking, feeding, and delivering hot meals to hospital workers since March. For the last ten months, they have made the rounds delivering delicious gourmet meals to the front-line first responders at every local Tucson hospital, some multiple times.
For example, FEAST donated 300+ meals to the hospital workers at the Emergency Department, and the COVID and ICU units at TMC — all shifts. They have also donated meals to the Veterans' Hospital, all other Pima County hospitals, to law enforcement and fire first responders, and also to our local non-profit organizations supporting homeless populations, such as Youth On Their Own, Sister Jose Women's Center, and Primavera.
'If there's anything we've learned during this pandemic, it's that a community working together can accomplish great things,' said Chef Doug Levy in an email to the customers who donate funds to help support Doug with his generosity. Not only is Doug Levy a great chef who creates extraordinary meals, he has a huge heart, full of kindness, compassion, and care for others." – Barbara LaWall
Muriel Rutherford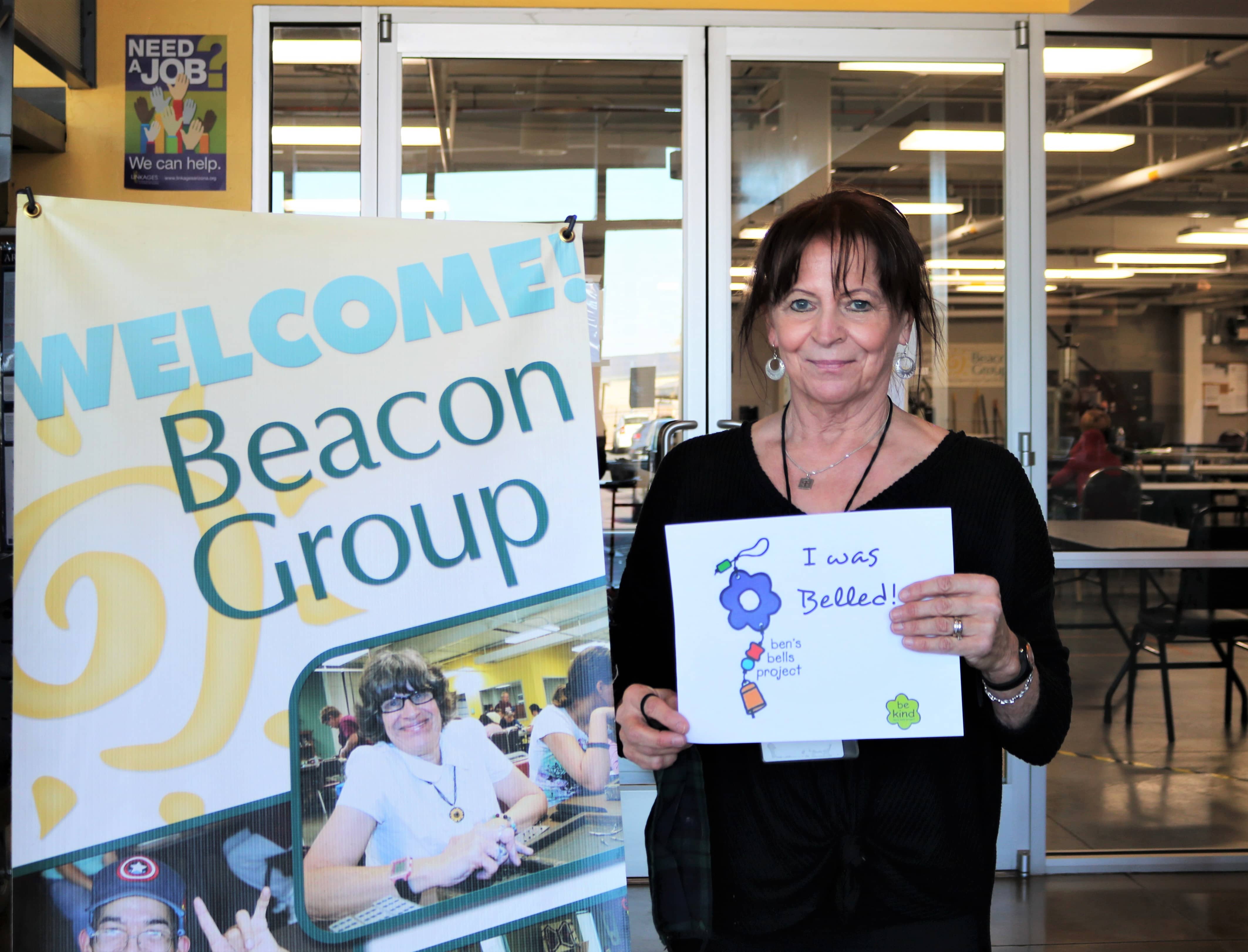 Meet Muriel Rutherford, this week's Ben's Bells Virtual Bellee! Douglas Perryman nominated Muriel for her work with people with disabilities through Beacon Group.
Muriel is a Production Manager at Beacon Group in Tucson. Beacon Group is an organization that supports and employs people with disabilities. My wife, Margaret, is employed there. She has struggled all her life with her disability. She has had countless jobs where she had to "fake it to make it" if you will. Her disability is not seen but hinders her in many ways. Through assistance from vocation rehab we discovered the disability and were directed on a path that now enables Margaret to understand and deal with her unseen disability. That path led her to Beacon and Muriel who treat her with respect and dignity. They are very flexible with the employees and accommodate their needs in a way that allows them to work and take care of their disabilities in whatever form they take, which is a blessing for those affected. I nominated Muriel because she is Margaret's supervisor, but as far as I'm concerned the whole company should be Belled if they have not been already. 
Burris "Duke" Duncan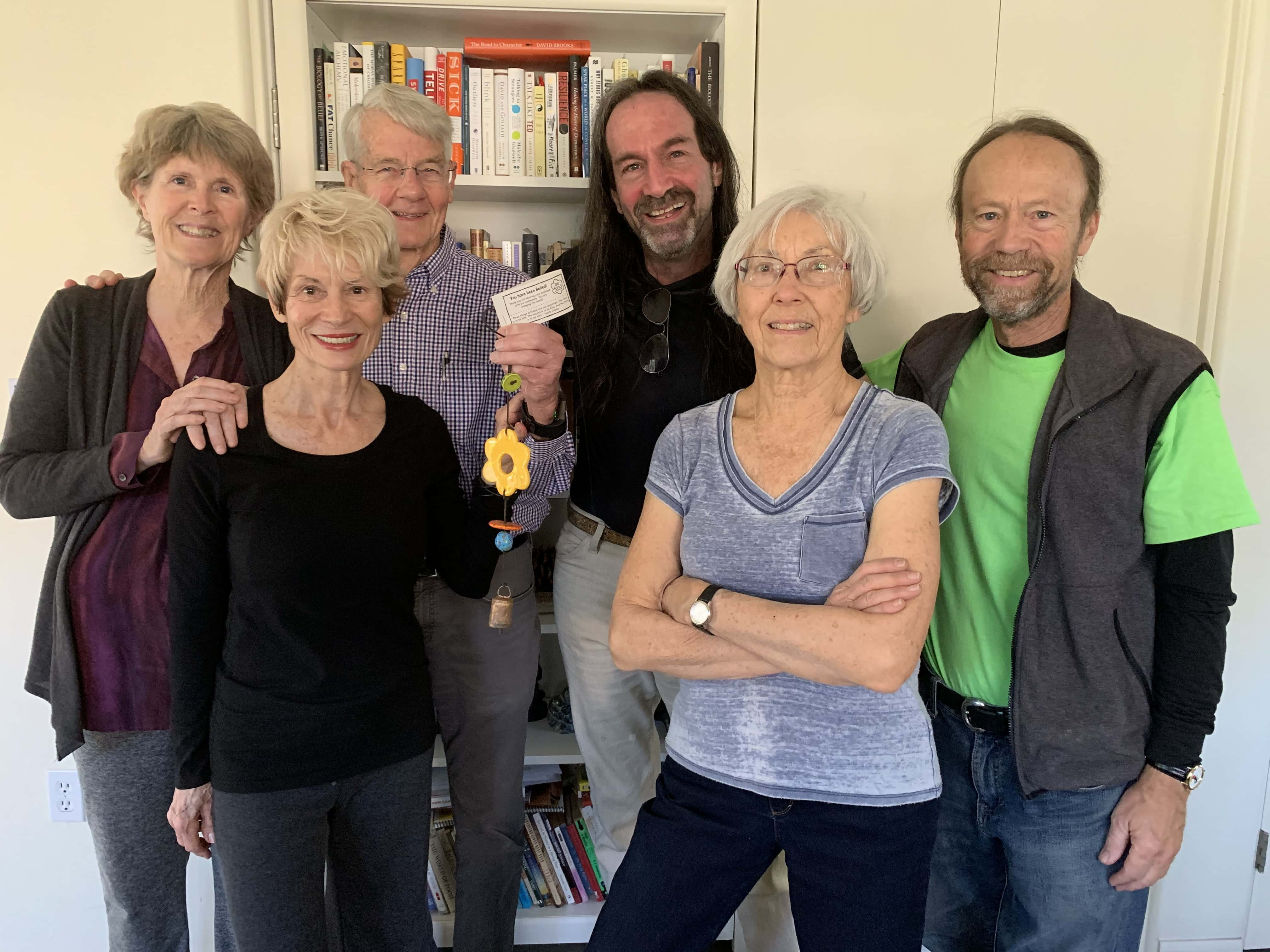 Meet Burris "Duke" Duncan this week's Ben's Bells Bellee! Mitch Marcus nominated Duke for his tireless commitment to public health education and initiatives in our communities.
 Burris "Duke" Duncan MD is a 41 year resident of Tucson and on the faculty of Pediatrics at the UArizona. His practice was primarily geared towards children with special healthcare needs, cerebral palsy and micronutrient deficiencies. He is an Emeritus Professor of Pediatrics and Public Health. Three days into retirement, he joined the faculty of Public Health; mentoring Master level students and teaching undergraduate and graduate students of Public Health.
Following a Border Conference on Disabilities in Nogales, MX, he helped create ARSOBO, a cross-border collaboration to help individuals with disabilities return to society. People with disabilities construct the medical device for others that they themselves use; those who use wheelchairs construct wheelchairs; those with a prosthetic limb fabricate prosthetics; and hearing-impaired assist in evaluating hearing of others and distributing hearing aids. Dr Duncan is my friend, my neighbor and an inspiration. Kindness ……along with helping others is his life's work.
Dr. Hassan Aziz, Chuck Zaepfel, and Stephanie Chavez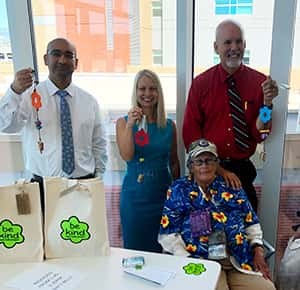 Meet Dr. Hassan Aziz, Chuck Zaepfel, and Stephanie Chavez, this week's Ben's Bells Bellee! Mary Rosaire Anderson nominated them for coming to her aid after an accident.
These people deserve to be Belled because they are lifesavers, literally. On September 14, 2016, I was walking from the senior center at 1400 N. Wilmot to Speedway Blvd to catch route 4 to the Himmel Library. I was walking along the sidewalk and was crossing at 1200 N. El Dorado Way. As I crossed from one sidewalk to the other, a car stopped (I thought for me) but he only looked for oncoming car traffic. When I moved, he moved, knocked me down, and ran over both legs, severely lacerating them. Stephanie and Chuck were nearby and put tourniquets on both legs (until the ambulance came, as I nearly bled to death). Dr. Hassan Aziz operated on me, the first night and several nights afterwards, saving my life.
Dr. Will Taylor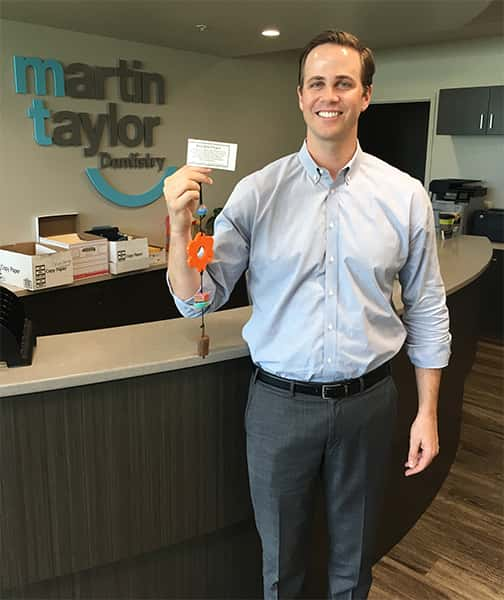 Meet Dr. Will Taylor, this week's Ben's Bells Bellee! Jorge Espinoza nominated Will for his work with Youth on their Own and teens with dental needs.
My mother had abandoned me at the start of my middle school years, and my uncle and aunt have so graciously taken me in and raised me as one of their own ever since. Over the years, they have provided for me everything that I could need. Luckily, I was healthy and safe enough to not need trips to the ER! However, I recently went to the dentist to find out what was going on with my teeth pain, and they told me I needed a Root Canal ASAP. Because it was a really huge financial ordeal my uncle and aunt had been stressed out about how to pay for all of it. I reached out to the program I am in called YOTO (Youth on their Own) and they referred me to Dr. Will Taylor. When I went in to see him, they did my Root Canal and set me up to have an appointment with him essentially once a week. Dr. Taylor was willing enough to take my case, as well as fit me in to his already busy schedule, and chose not to charge me for everything! This wonderful man has been working with YOTO for a while now, I'm not too sure for how long, but he works with this group who helps provide support for children/teenagers who are taking care of themselves and helps provide the essential basic needs of survival. He has a huge heart, and I could never thank him enough for helping my family. He is a very kind, and genuine person, and makes the dentist not so scary.
Mary Ann Miller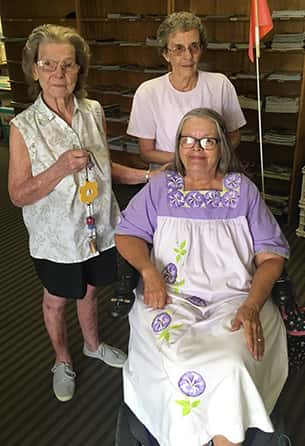 Meet Mary Ann Miller, this week's Ben's Bells Bellee! Laurie Stannard nominated Mary Ann for her work with the TMC auxiliary sewing group.
Mary Ann has volunteered more than 13,000 hours for the TMC auxiliary in various positions. She was the chairperson of the sewing group churning out countless walker bags and compression heart pillows and many other items as they were needed for patients. I believe she has accrued more hours than anyone. She would still be working there if her health had not interfered. She was inspirational in her tireless efforts, and is truly missed.
Andrea Rodriguez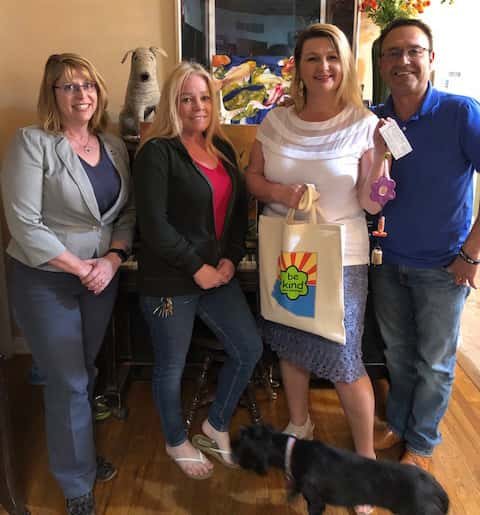 Meet Andrea Rodriguez, this week's Ben's Bells Bellee! Mariano Rodriguez nominated Andrea for her community projects and fundraising.
The nominee is my wife and the reason is simple. Andrea got inspiration to build Alex's Free Little Library at our house about five years ago. She has developed multiple activities around this project and even created a library abroad this summer in Europe. She has had Valentine's fundraisers for pets and in the last two years created Letters to Santa. She provides a personalized letter and small gift to whoever drops a letter in our special mailbox. Last year she went beyond the normal and joined forces with Bookmans and other children-oriented businesses to participate in Letters to Santa. With this additional sponsorship she hoped to send over 100 personalized letters with a small gift to the children that dropped off letters before Christmas. My wife's goal is to put a simple smile on as many children as possible each year.
Keisha Coleman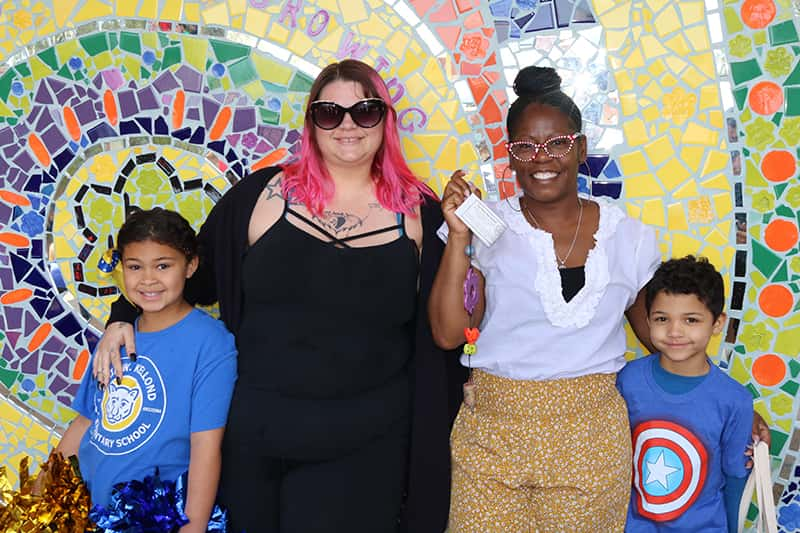 Meet Keisha Coleman, this week's Ben's Bells Bellee! Lauren Hotchkiss nominated Keisha for her work as the counselor at Kellond Elementary.
Mrs. Keisha is the counselor at Kellond Elementary. I have never seen a more dedicated, kind, loving person. She checks in with kids and parents. I want her to know that her work matters. That she is changing lives every day even if she doesn't know it. She truly deserves to be recognized. I'm crying even as I write this because I'm so grateful for her and how she affects all the kids she helps, including mine.
Linda Bowden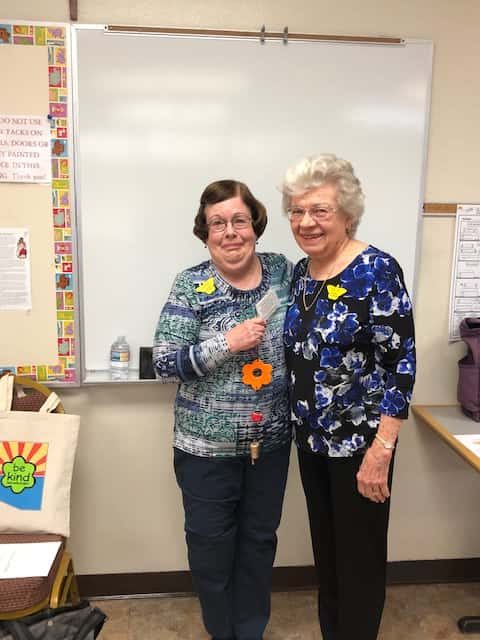 Meet Linda Bowden, this week's Ben's Bells Bellee! Eleanor Arnold nominated Linda for her work with Friends Together.
I would like to nominate Linda Bowden who has been voluntarily facilitating the grief support group "Friends Together" for widows and widowers for 16 years. At least four times a month, Linda makes the hour-long drive from her home to Tucson where she presents a program with a positive message to help those of us who have lost a beloved spouse to accept, grieve, and move forward with our lives. "Friends" has monthly social activities like a breakfast and dinner as well as holiday parties that take us from our lonely homes and help us to socialize and find fun and purpose in our lives again.
Barbara Brownlie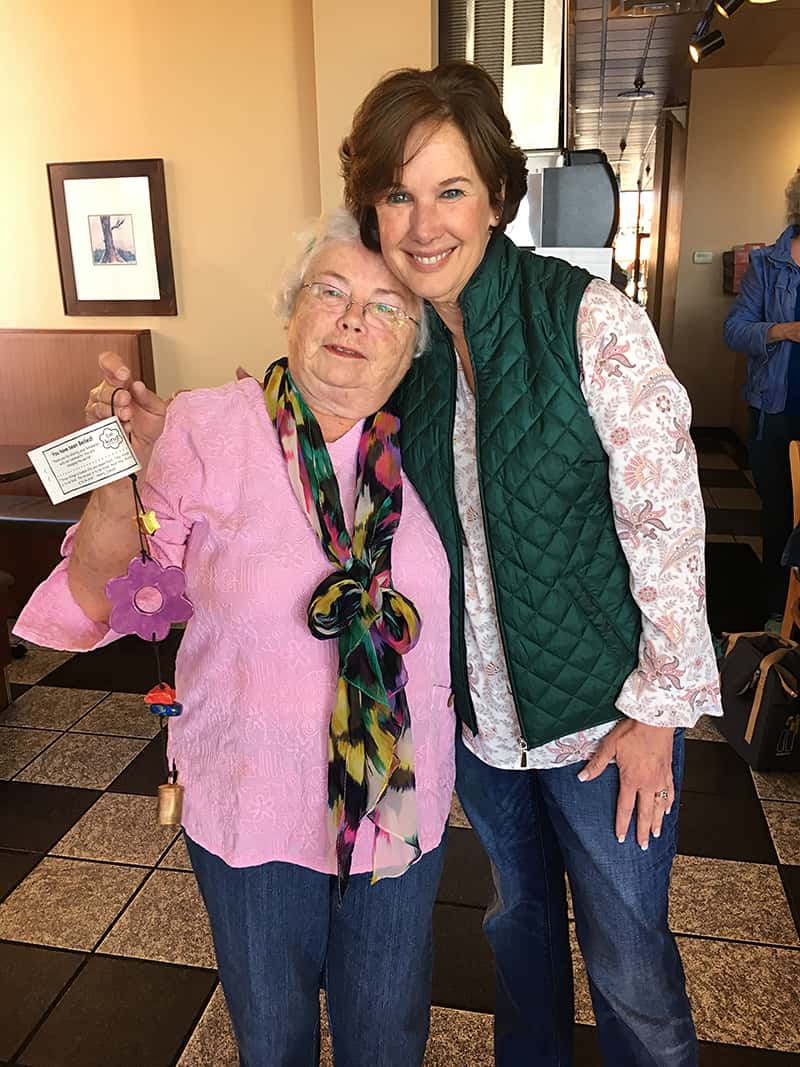 Meet Barbara Brownlie, this week's Ben's Bells Bellee! Debbie Rich nominated Barbara for her work with veterans.
If there is a veteran in need, Barb will find a way to fill the void in his/her life. She was the co-founder of Honor Flight Southern Arizona which has taken hundreds of WW2 veterans to visit their memorials in Washington, D.C. She works tirelessly with Wreaths Across American to ensure that every military family has a holiday wreath. She volunteers with Peppi's House to honor veterans who are in hospice care and sits with them during their transition. She coordinates a lunch bunch that brings veterans together to share a meal monthly. Her newest veteran adventure is collecting and sending Hawaiian shirts to deployed military personnel in war zones — Why you ask? Because the soldiers want them. That is Barb!
Diego Pina Lopez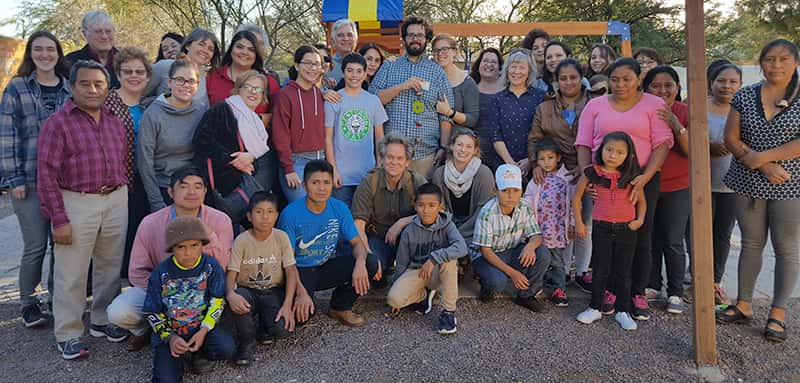 Meet Diego Pina Lopez, this week's Ben's Bells Bellee! Teresa Cavendish nominated Diego for his work with migrant families and Casa Alitas.
Diego is a leader in providing hospitality and humanitarian aid to Central American migrant families released by ICE to Casa Alitas, a program of Catholic Community Services. In October 2018, he was crucial in providing emergency shelter and support to over 500 migrant fathers, mothers and children in Tucson. He does all this as a volunteer while teaching full time at Salpointe and studying for a graduate degree in social work.
Dr. Judy Huch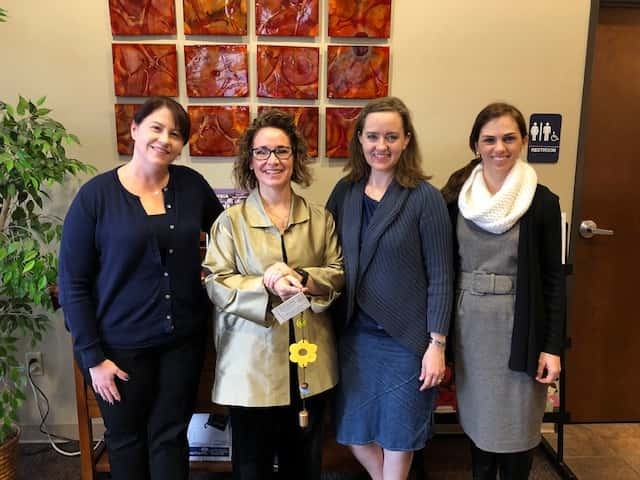 Meet Dr. Judy Huch, this week's Ben's Bells Bellee! Alan Wagmeister nominated Judy for her work with people with hearing loss.
Dr. Judy Huch has created a give back program that gives a hand-up, not a hand-out, to people with hearing loss. Patients who can't afford hearing aids can apply and to get them, and in return they have to do volunteer community hours. Not only is Dr. Huch helping people reconnect with the world, her gift gives back to Tucson as well. I've worked with Dr. Huch and she is an amazing giver.
George Molina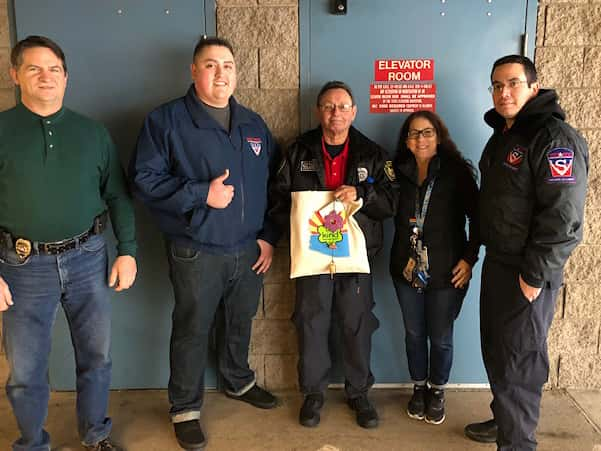 Meet George Molina, this week's Ben's Bells Bellee! Nancy Tepper nominated George for his volunteer work and dedication to spreading gratitude.
George is kindness personified. He works at the front desk and as the main security guard at the Pima County Health Department, Abrams Public Health Center which is the main building and a very busy site. He greets and assists dozens of visitors per day. This can be a stressful visit for some of the public, but George ALWAYS greets with a kind message, and a friendly voice and smile. But, there is way more to George. This is a man who has a kind greeting for all who cross his path; including all staff at this busy site. He is a Vietnam veteran who volunteers tirelessly for the American Legion as an officer; he collects Toys for Tots at this building each year, and supports veterans' causes. George just greeted me this morning with his personal affirmation that he came home alive from Vietnam and his life is dedicated to helping others. He lives in gratitude every day and that helps us all live in gratitude. Please honor this worthy gentle soul.
Laurie Bernard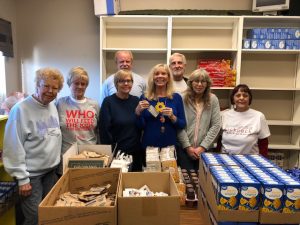 Laurie Bernard is the perfect candidate to be Belled as she is a dedicated volunteer with Blessings in a Backpack. Blessings in a Backpack mobilizes communities, individuals, and corporations to provide food on the weekends for elementary school children who may otherwise go hungry. Laurie is the lead volunteer Program Coordinator (PC) in Tucson, AZ and oversees four schools there that have the Blessings in a Backpack program. The program wouldn't be possible without Laurie's hard work, dedication, and commitment to the mission. This past year, Laurie served on the PC Advisory committee to help plan our first ever National Volunteer Conference. Laurie was incredibly helpful and eager to help other programs across the nation thrive. As the Volunteer Engagement Coordinator for Blessings, I got to meet Laurie in person for the first time at the conference, and she was even more awesome in person! Laurie's hard work has paid off — the program in Tucson started in 2012 feeding 50 kids, and today Laurie is feeding 279 hungry kids every weekend! Volunteers are the heart and soul of Blessings in a Backpack, and Laurie is a great example of how wonderful and kind our volunteers can be.
Kate Storie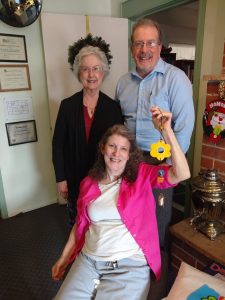 Joe and Marti White nominated Kate Storie for her volunteer work with St. Francis in the Foothills.
Kate was in a car accident years ago that left her severely physically disabled. She uses a walker to get around and lives alone. Once a week she calls a cab and comes to St. Francis in the Foothills United Methodist Church to take care of the food shelf that is part of our hunger ministry. She sorts the food and then puts together bags for people who are in need. Kate never complains and she is often in pain. She always has a smile on her face and never misses her volunteer day. She is a joy to everyone at the church as well as the people who benefit from her work at the food shelf. She has an independent streak and rarely asks for help, paying her cab fare to and from the church weekly. We would love to see her honored for her diligence and cheerfulness. She brightens the day with her smile.
Cindy Robertson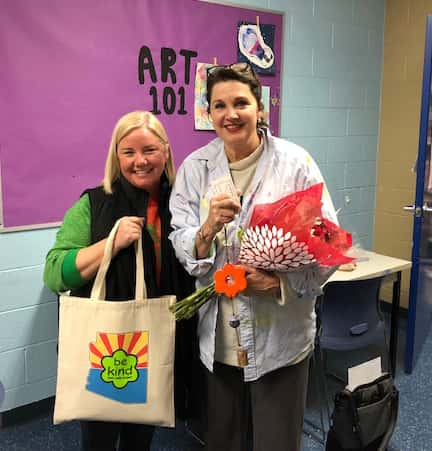 Elizabeth Bollinger nominated Cindy for her work with at-risk youth.
Cindy volunteers each week in the Boys & Girls Club to teach youth about art and self expression. What started as an hour a week, has now turned into 10-20 hours volunteering with at-risk youth. The young people love Miss Cindy and now turn to her for advice, support, and love. She knows them each by name and they trust her. Many things change in these kids' lives but the constant of having Miss Cindy in the art room teaching is a constant they look forward to.
Diane Wilson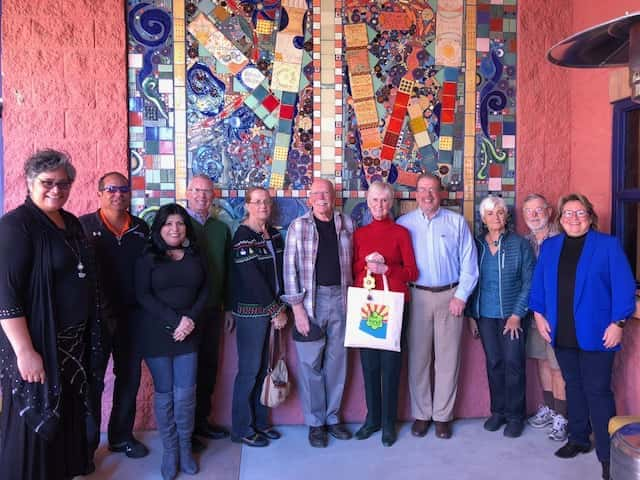 John Wilson nominated Diane for her volunteer work in the Tucson community.
For over forty years, Diane Wilson has actively served and advocated for special needs populations in Tucson and Arizona. Both professionally and as a volunteer, she has worked in support of displaced homemakers, ex-felons, undocumented immigrants, refugees, the homeless and hungry, and community members with intellectual disabilities. For her unwavering dedication, seven local leaders in a range of social services pooled their support for Diane's belling nomination. These include Caroline Isaacs, Executive Director of American Friends Service Committee, an organization that focuses on prison reform in Arizona; Glenn Schrader of Interfaith Community Service Committee, who are currently giving moral support to ex-felons re-entering society; Liz Rabago and Liane Hernandez of the YWCA of Southern Arizona, working to help women prepare for work and self-reliance; Paige Maier-Bunas, Instructional Specialist Sr. for the "Camp Wellness" program of the U. of A. School of Family and Consumer Medicine; Pastor Jim Wiltbank of St. Francis in the Foothills UMC, recognizing Diane's leadership for the mental health committee and for her support for the Sanctuary movement; and Lynn Hall, the founder of the Project Homemakers in Arizona Seeking Employment, for Diane's 22-year directorship of this very successful program. All say "Thank you, Diane!"
Jere Kessler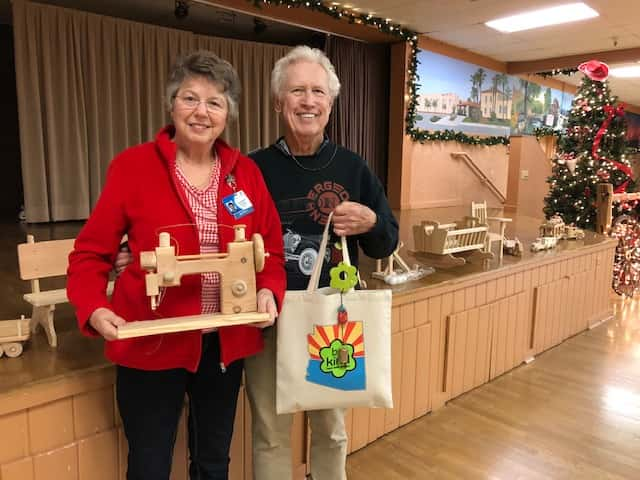 Dale Secord nominated Jere for his dedication to helping children.
Jere Kessler, an 80 old retired mechanical engineer from Auburn, Indiana has been making wooden toys for charity since 2007. It all began when he discovered a Methodist Church in Huntsville, TX where he was living that donated Christmas toys to children. He has made 362 toys and hopes to reach 500 by the end of the year. All of Jere's toys go to Aviva, a foster care service, for the children they represent. He has over sixty different items that he makes: from semi-trucks to airplanes, doll cradles to high chairs. He started our small, making hand toys of zoo animals and cars.
Jere uses the resort's woodworking shop for the first woodcuts and goes to his small workshop at his park model home to complete the toys. He admits that he "dumpster dives" for free wood at new home construction sites. Occasionally he forgets and leaves his ladder there as a thank you gift.
Maria Magana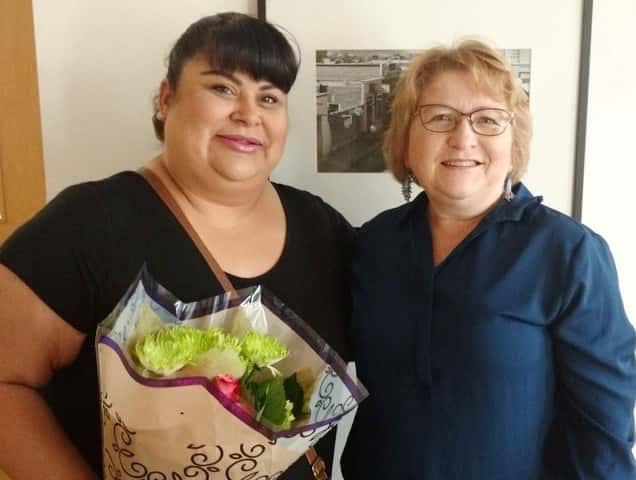 Bonnie Bazata nominated Maria Magana for her work with single mothers.
About two years ago, Pima County along with partners started the MAMA (Mothers in Arizona Moving Ahead) project to support mothers in poverty to build their resources and move towards a new future story of stability, prosperity, and a community voice. About a year in, the manager left and into that big hole stepped Maria. It was her first time leading a project like this and she took a big risk in taking this job. Since then she's done an amazing job, bringing a sharp mind, a caring heart, and great kindness. Maria, a single mother herself, has a loving presence and is dogged about helping knock down barriers and find answers. She also draws on the language, strength, and resources of her Mexican and Tohono O'odham cultures. Every night she goes home carrying both the troubles and triumphs of the Moms she works with. And while it can take a personal toll on her, the results have been impressive. Moms feel supported; they are building their resources, creating new future stories, and having a voice in our community like never before. MAMA is a success in large part because of Maria.
Deslonde Lamb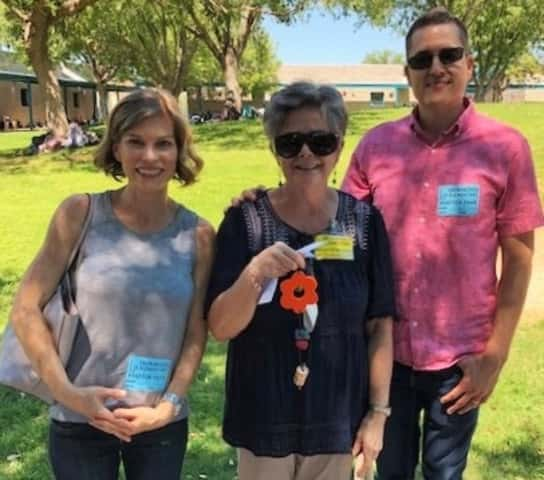 Audra Kariolich nominated Deslonde for her work with children.
Deslonde Lamb is a volunteer at Ironwood Elementary school. She is unaware of or unwilling to admit to the significant impact she has on Ironwood's kindergarten students and teachers alike.
Deslonde's presence in the classroom is calming, reassuring and at the same time lighthearted and serious about helping those in need. She has an amazing eye for seeing who needs help and what kind of help they need. She knows when a child needs a little extra help with their academics, a lot of help learning to be a good friend or just a little encouragement to reach a goal or work through a rough start to his/her day. One of her most important roles is a constant in the lives of children who may not have many constants, who need reassurance that the good and kind people in their lives will continue to be there day after day.
She knows when a teacher needs a little help getting those last minute assessments done, a lot of help with an out of control child or a little encouragement as they navigate this profession.
The kindness, compassion, and love Deslonde passes along to the teachers and children of the school has surely worked its way through Ironwood and beyond and will be a lasting legacy and testament to the power of a kind heart.

Ryan Sadowsky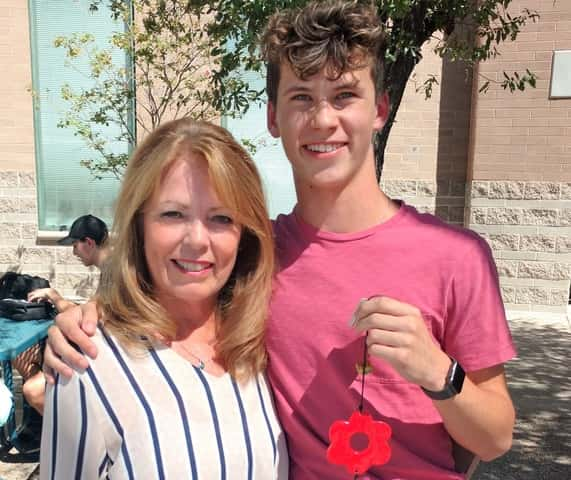 Helen Garren nominated Ryan for providing shoes to those in need.
Ryan recently started a project called Freshsoles where he collects new and slightly used tennis shoes for those in need. He cleans them and tags them with a Freshsole sticker and recently had his first distribution of shoes at the John Valenzuela Youth Center and has already planned three more events! He started his own website to promote this cause and does it with happiness in his heart. At 15 years of age, he is an inspiration to young and old alike.
J Bridal Boutique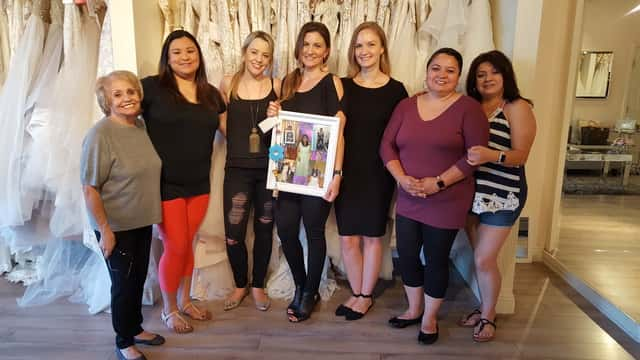 Valerie Ballesteros nominated J Bridal Boutique for making her aunt's wedding dream a reality.
After receiving some devastating news about her cancer, Valerie's aunt had to move her wedding up to July 7. Only having three weeks to plan everything, Valerie called J Bridal to see if they would possibly have anything in the right price range that could be bought off the rack. J Bridal squeezed the family in and Valerie's aunt found a dress. After all was said and done, they donated the dress to her aunt and told her to use the money towards any alterations. Then J Bridal called the seamstress told them the situation and the seamstress only charged for material. J Bridal truly made a dream come true and put a smile on Valerie's face.
Pat Cheriton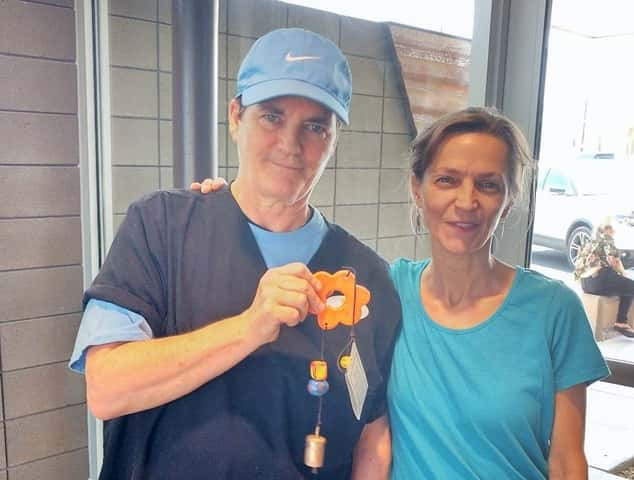 Diana Chapin-Tsai nominated Pat for her work with cats in Pima County.
Pat works with Pima Animal Care and is the resident "Cat Whisperer". She is the person who deals with the most challenging and misunderstood cats. She quietly and modestly cares for them, never gives up on them and takes risks to help them. She stays "behind the scenes" and is not one for public recognition or self-promotion. She stays late and works long hours, even "off the clock" to help, without asking for compensation, because she puts the cats' welfare before her own. So often, her thoughtfulness and kindness goes unnoticed and she would rather have the cats be the focus, not her achievements.
She may be uncomfortable with compliments, but she truly deserves to know how much she is appreciated. Those who work with her know how much of a difference she makes in the cat, as well as human, community. Pat has helped more cats in Pima County than anyone can even imagine!