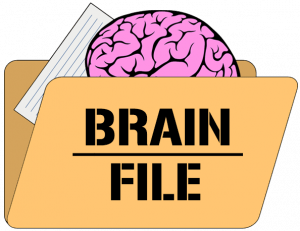 What's more fun than counting down the dumbest criminals of the week? Somebody needs to make better choices! :)Listen and choose for yourself the "biggest loser of the week!" Friday mornings at 5:50 and 6:50 a.m.
It's time for our weekly "IF THEY ONLY HAD A BRAIN FILE". . .
FEB 28TH
Story Number-1 . . .
A 75-year-old man in New Smyrna Beach, Florida was in the hospital over the weekend and he felt like the nurses were ignoring him . . . so he got their attention . . . by lighting his hospital bed on FIRE.
Fortunately, one of the nurses put it out with an extinguisher and no one was hurt . . . but the bed was completely destroyed.
He got plenty of attention after that . . . from police . . . who arrested him for felony arson.
————-
Story Number-2 . . .
Some people just can't accept a gift.A 44-year old Tennessee man named Johnny Burns, is one of 'em.
Johnny ordered a cup of water at McDonald's last week.The cashier told him it's usually 32-cents to cover the cost of the cup, but their system was down, so she'd give it to him for free.He wasn't about to accept her kindness and offered her a $100 bill.
But she didn't want to take it, because their system was down.
That made Johnny pretty mad.SO mad, he HIT the woman, and then punched another employee who tried to stop him.
He was arrested on two counts of assault.
—————
Story Number-3 . . .
A 29-year-old man in Mesa decided to celebrate four months of sobriety . . . by doing…what? 
Getting drunk . . . and stealing a motorcycle.  But, he couldn't get the bike started, so he decided to push it back to his house.  Police found him about a mile down the road, sitting on a fence.  The motorcycle was on the ground.
Since he couldn't drive it, he didn't get a DUI, but he's facing charges for felony theft.  And he caused $3,500 in damage to the bike when he dropped it on the ground.
(Walking a motorcycle ain't easy . . . he must've been jammin' some Salt-N-Pepa . . . "Push it REAL GOOD!")  🙂
_________
Who gets our BIGGEST LOSER prize, of the WEEK? 
Story 1 . . . Hot Temper Hospital
Story 2 . . . Mo money, mo problems
Story 3 . . . Push it Good
——-
"If they ONLY had a brain!"
"The IF THEY ONLY HAD A BRAIN" File – Sept 20, 2019
Story Number-1 . . . 
Imagine being married to someone so scared of conflict that they forge your signature on divorce papers and never tell you it's over.
A 51-year old man in Klein, Texas is now wanted by police for not only forging his wife's signature but a notary public's signature as well.
And now that the courts know he faked it all, they say the divorce is no good.  He's still married.
* Bet his wife's THRILLED about that.
————-
Story Number-2 . . .
If you're gonna get a ride home from jail for a DUI, ya' might wanna make sure your driver hasn't been drinking.
A Pennsylvania man who'd been arrested on charges of driving under the influence asked his girlfriend to come pick him up from jail . . .  and when she showed up, police arrested HER on the same charge.  She was drunk, too.
* If I was Uber or Lyft, I'd make that my slogan:  "Lyft.  Better than jail."
—————
Story Number-3 . . .
The next time you think, "how come nobody writes and sends letters anymore?" remember this story:
A woman in Nebraska broke up with her boyfriend recently.  We don't know why, but we DO know that she wanted to get rid of anything that reminded her of him.  So she set the love letters he sent her on fire.  Then she decided to take a nap.
Unfortunately, embers from one of the letters was still smoldering on her carpeted floor.  It caught fire and the apartment went up in flames.
She got out safely but was charged with negligent burning, and she'll be in court next month.
* S-s-s-mokin!
_________
Who gets our BIGGEST LOSER prize, of the WEEK?  
Story 1 . . . The no-conflict, convict!
Story 2 . . . His & Hers DUIs.
Story 3 . . . S-s-s-mokin!
——-
We chose Story 3 as this week's BIGGEST loser.  😉 
"If they ONLY had a brain!" 
"IF THEY ONLY HAD A BRAIN FILE". . . (9/6)
3 true stories: see which one YOU think is this week's BIGGEST LOSER!
Story Number-1 . . .
How do you get home when you're banned from driving? If you said "ignore the ban and drive anyway," you belong with our first knucklehead. A 35-year-old guy in Ontario, Canada was in court last week, and as part of his sentence for DUI, a judge banned him from driving for a year. And within FIVE MINUTES . . . the guy violated that ban by getting in his car and driving away from the courthouse. A cop saw the whole thing and arrested him on the spot.
Story Number-2 . . .
The victim here isn't a loser . . . but this story is too weird NOT to include: An 80-year-old woman in New Jersey fell asleep in her car in her driveway last week . . . and when she woke up SEVEN hours later, she was lying on the driveway and the car . . . gone! Apparently some thief had opened the car's door, picked her up, laid her down on the driveway, and took the car . . . and she slept through all of it.
Story Number-3 . . .
Collateral Damage is defined as "injury inflicted on something other than an intended target." One man in Minneapolis has apparently never heard of that. 63-year old Jeffrey Caouette was arrested this week for throwing thousands of SCREWS on the road near his ex-girlfriend's house. (He wanted to keep her from driving to see her new boyfriend). We don't know if the screws stopped her or not, but they DID stop 150 other people who all drove down her street and got flat tires. Several of them had to replace all four of their tires because "Genius-Jeffrey" threw screws into the road every other day for a MONTH. Some nearby residents had to replace their tires multiple times.
Who gets our BIGGEST LOSER prize, of the WEEK?
Story 1 . . . "Ban-schman, I'm driving!"
Story 2 . . . Granny on the Ground.
Story 3 . . . SCREWED up boyfriend.
——-
"If they ONLY had a brain!"