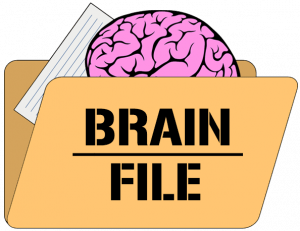 What's more fun than counting down the dumbest criminals of the week? Somebody needs to make better choices! :)Listen and choose for yourself the "biggest loser of the week!" Friday mornings at 5:50 and 6:50 a.m.
"IF THEY ONLY HAD A BRAIN FILE". . . (9/6)
3 true stories: see which one YOU think is this week's BIGGEST LOSER!
Story Number-1 . . .
How do you get home when you're banned from driving? If you said "ignore the ban and drive anyway," you belong with our first knucklehead. A 35-year-old guy in Ontario, Canada was in court last week, and as part of his sentence for DUI, a judge banned him from driving for a year. And within FIVE MINUTES . . . the guy violated that ban by getting in his car and driving away from the courthouse. A cop saw the whole thing and arrested him on the spot.
Story Number-2 . . .
The victim here isn't a loser . . . but this story is too weird NOT to include: An 80-year-old woman in New Jersey fell asleep in her car in her driveway last week . . . and when she woke up SEVEN hours later, she was lying on the driveway and the car . . . gone! Apparently some thief had opened the car's door, picked her up, laid her down on the driveway, and took the car . . . and she slept through all of it.
Story Number-3 . . .
Collateral Damage is defined as "injury inflicted on something other than an intended target." One man in Minneapolis has apparently never heard of that. 63-year old Jeffrey Caouette was arrested this week for throwing thousands of SCREWS on the road near his ex-girlfriend's house. (He wanted to keep her from driving to see her new boyfriend). We don't know if the screws stopped her or not, but they DID stop 150 other people who all drove down her street and got flat tires. Several of them had to replace all four of their tires because "Genius-Jeffrey" threw screws into the road every other day for a MONTH. Some nearby residents had to replace their tires multiple times.
Who gets our BIGGEST LOSER prize, of the WEEK?
Story 1 . . . "Ban-schman, I'm driving!"
Story 2 . . . Granny on the Ground.
Story 3 . . . SCREWED up boyfriend.
——-
"If they ONLY had a brain!"